A Guide To Playing Fruit Machines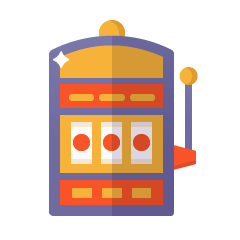 Fruit machines are very similar to typical slot machines, but they operate differently and typically only pay out a maximum of £25 making them more for laid back entertainment than anything else. While slots all operate randomly, fruit machines are built with cycles programmed in. That means if you play them long enough you will win a major jackpot. That isn't to say that these machines are guaranteed to be profitable, and if you play them long enough you'll always lose money, but if you happen to start playing at the right time you could stand to win quite a bit. That's why so many people like sitting behind fruit machines at the casino, and why they continue to be popular with so many different slots coming out in recent years. You'll often find these machines in pubs and at Fish and Chip shops around town. They're fun to play but it takes time to really master the machines.
How To Play
Fruit machines are similar to slot machines but they require a bit more skill to operate. Like slot machines you put money into the machine and you press the spin button or bet button to get things going. The real skill aspect of the game starts after you've been playing for a little bit. As you play the game you'll accumulate holds and nudges that you can use to manipulate the three spinning reels. You can use the hold feature to keep one or two of the reels locked in place so that you can try to win bigger combinations. The nudge feature allows you to bump one of the reels on your next turn so that it moves in one direction just a little bit more, nudging the reels can help you win more money.
Using The Bonus Board
Fruit machines often have a bonus board feature up top that allows you to win bonus money occasionally. When activated the board lights up in a spinning pattern. It's up to you to press spin button to activate the added features from the bonus board. You just have to keep your eye on the board so that you can hopefully unlock these added bonuses as well.
Gambling Your Winnings
Each time that you win money from the fruit machine you can gamble with it to try to win even more. To do this you simply press the Hi or Lo button. If you choose Hi and the machine lands Hi you'll multiply your winnings, but if you're wrong you'll lose them.
When playing with a fruit machine a cash ladder is a quick way to increase your winnings.
Using The Cash Ladder
Fruit machines also come with what is known as a cash ladder. These feature lights up periodically and you have to hit stop at the right moment in order to lock in a prize as high up on the ladder as possible.
Progressive Jackpot Machines
Some fruit machines are linked together to create enticing jackpots for everyone in the casino. These are known as progressive jackpot machines and can really provide some excellent rewards to lucky players. Take a look at the different machines in your local casino to see if any of them offer much higher jackpots than the others. This is likely a progressive jackpot machine and worth playing if you want to win some of the highest jackpots given out at your casino. Just know that as soon as someone playing one of the machines wins the jackpot you'll no longer be able to win that high jackpot any longer. It will reset and even if you win a few minutes later it will be considerably smaller.
Look Out For Streaks
One strategy when playing at a real life casino is to watch out for streaks or periods where a machine rarely pays anything out at all. After the fruit machine has gone so long without paying money out it must pay out money to right the imbalance. If you keep your eye on enough machines for long enough you should be able to spot a streak in at least one of them that lets you know it's more likely to pay out in the near future. If you are patient enough you can learn how to get at least small payouts from machines quite frequently since they aren't completely random.
Fruit machines are interesting to play and can pay out quite a bit of money if you happen to come across one that's ready to pay out and you know how to play it properly. Just make sure that you take advantage of all the different features or you'll miss out on some money.