The Leading Offline UK Casinos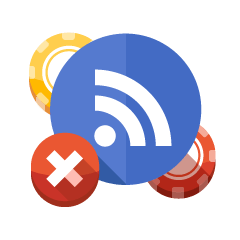 Land based casinos have been a mainstay in countries all around the world for more than a century in some locations. They're exciting, they're a way for people to come together and have a good time. Land casinos are a special experience that you simply can't recreate in any other medium. Online casinos are fun and they are certainly convenient, but they simply aren't the same as those offline land-based casinos.
Benefits Of Playing At Offline Casinos
There are so many players interested in online gambling today that many forget the benefits of playing at a local casino. The main benefit is the experience that you get at such a casino. You're face to face with the dealers and the games at these casinos. Your odds remain about the same but everything just feels more real and exciting than when playing online. Not to mention that you can take advantage of the restaurants and other services nearby that pair nicely with gameplay at the casino. You'll often be treated to free drinks and can order food that you want while playing the game. These are services that you just aren't going to get while playing online.
There's a social aspect to gambling in person as well. It's exciting to take on the dealers with other people around you cheering you on. You feel a sense of connection and could make some new friends while gambling late into the night. These are the things that you simply can't recreate online no matter how hard some online casinos try, and it's why people will always head into offline casinos no matter how advanced online casinos get.
The Best Offline Casinos
Here's a brief overview of all the best UK casinos available throughout the countries. These casinos are known for their quality and gaming options. If you want to try out a local casino you should see which ones are closest to your area and test them out.

Hippodrome London
Address - Cranbourn Street, Leicester Square, WC2H 7JH London, United Kingdom Telephone - 0207 769 8888
Web Address - www.hippodromecasino.com
The Hippodrome casino is one of the most popular gaming options in London. It's the largest International-style casino and has four different gaming floors. This casino is known for its excellent poker room, but there is more than just gaming available. There is an upscale steakhouse with room for 150, a large theatre that's constantly putting on popular shows, and Lola's casino a live entertainment venue with dancers to provide another source of entertainment in between table and electronic games.
Game Selection
Most players go to the Hippodrome casino in London to access the excellent selection of games available. There are electronic slots and video poker machines of course, but there is much more as well. Players can use one of the many roulette tables, play some 3-card poker, Baccarat or blackjack on the table game floor.
Poker players will fall in love with the PokerStars LIVE floor that's dedicated to offering the best in poker to all of the casino. There are exclusive tournaments and special events held in the room, and when those aren't going on there are plenty of low-cost tournaments and cash games to get involved with.

Genting Blackpool
Address - 64 Queen's Promenade, Blackpool FY2 9QG, United Kingdom Telephone - +44 1253 352628 Web Address - www.gentingcasinos.co.uk
Genting Blackpool is a pretty casual casino that's worth checking out if you happen to be in Blackpool. The casino isn't the largest in the UK by any means, but it has a laid-back atmosphere, a restaurant with good food and a high quality selection of games to play. There is also live entertainment to enjoy every Saturday night.
Game Selection
Players at Genting Blackpool have 10 different table game tables to choose from and each has low minimum bet requirements making them accessible for everyone. The casino comes with a slew of electronic table games as well, and is equipped with a bunch of slot machines. There are standard slot machines with jackpots up to £10,000 and linked slots with jackpots that double that number. There are also special multi-game slots that allow you to change between 9 different games while playing at the same machine.

Aspers London
Address - Montfichet Road Olympic Park, 312 The Loft, London E20 1ET, United Kingdom Telephone - +44 20 8536 5636
Web Address - http://www.aspersstratford.co.uk/
Asper's London is a fun and laid-back gambling experience. It's the perfect place to relax before or after a big sporting event because it's just across the street from the Olympic Stadium. The casino has a range of games to keep players entertained, it's equipped with an ultra-modern restaurant and bar as well. The Sky Bar hosts live talent on a weekly basis and it's always easy to pop in and check out the band that's playing for the night while enjoying a couple of chilled drinks with friends.
Game Selection
The game selection at Asper's is diverse. There are 150 different electronic gaming machiens including slots, video poker and even a few electronic table games. If you're into sports betting there is a whole section filled with HD television sets and betting terminals that makes it easy to place those vital bets on your team. Players itching for exposure to table games will enjoy playing roulette, blackjack, poker, punto banco and a variety of other table games at the casino.

Les Croupiers
Address - Unit 8, Capital Retail Park, Leckwith Rd, Cardiff CF11 8EG, United Kingdom Telephone - +44 29 2038 2810
Web Address - http://www.lescroupiers.co.uk/
Les Croupiers is one of the nicest casinos in all of Cardiff and it's certainly a destination to consider if you're looking for some entertainment. It comes complete with all the gaming options that you could want. The casino comes with a sports Skybar for you to enjoy your favourite sporting matches while sipping on a cool cocktail. If you get hungry in between matches you can skip down to Dragon Court, a high class banquet-style restaurant for a truly inspirational meal. Overall Les Croupiers is a real treat.
Game Selection
While at Les Croupiers you can play a bunch of table games like Punto Banco, blackjack, poker, roulette and others. You'll also have your choice of 28 different slot machines to choose from. You'll be able to play some high quality slot options and of course there will be some older classics as well. No matter what your gaming tastes are, you should be able to find something at Les Croupiers.

The Ritz Club
Address - 150 Piccadilly, London W1J 9BS, United Kingdom Telephone - +44 20 7499 1818
Web Address - http://www.theritzclub.com/
The Ritz Club is an upper-class gambling experience that only certain people are truly going to be able to appreciate. It's an exclusive club designed with fine dining, relaxed gambling and high class fun in mind. Players who want to enjoy the services offered at this casino must be members of the club or be staying in one of the Ritz rooms. Obtaining a membership isn't cheap, but buying entrance into this high class establishment will unlock higher limit games for you and give you access to some truly compelling table game experiences.
Game Selection
The Ritz is unique to this list because it's the only casino that doesn't offer any slot machines or video poker machines at all. In fact, the casino only offers high limit table games throughout its main gambling room as well as all of the attached lounges. This makes it easy for table game lovers to figure out where to go, and for them to find a table that they want to play at. A membership will set you back 1,000 but that could be the perfect expense to get you into a more limited and higher class casino to play with true professionals who are interested in making the most of the table games. If nothing else at least you'll have access to the fine dining restaurant and relaxing bar when you aren't enjoying one of the quality table games.
Live casinos are more engaging and offer a more unique experience than online options do. That doesn't mean that they're better, they are just different. If you haven't played at an offline casino at least once you should try out one of these five options to give you a taste of what it's like.